10 Top Ways To Make Your HVAC More Energy Efficient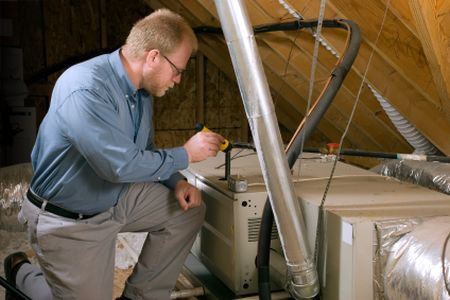 You can't live comfortably without a functioning HVAC system. However, just having a working heating and air conditioning system isn't enough. As a homeowner, your goal should be to have heating and cooling that runs efficiently and effectively.
Reputable heating and air conditioning contractors will tell you that the better your HVAC runs, the lower your monthly costs will be. Plus, when your heating and AC run efficiently, it helps you have a greener household. You can also reduce repair needs and strain, so you get peak performance and optimal longevity, saving you money and stress.
Improving Your Home & Your HVAC For Better Functionality
Making your home more energy-efficient without sacrificing the desired temperature isn't as tricky as it sounds. Some of the best ways to help ensure that your HVAC runs as efficiently as it should:
Upgrade to programmable thermostats and controls
Schedule routine HVAC maintenance
Change your air filters regularly
Install plenty of insulation
Check, repair, and replace seals and caulking around windows and doors
Use quality window treatments for additional window insulation
Get heating or AC repairs as soon as you know you need them
Use floor and ceiling fans for optimal temperature control
Monitor and adjust the thermostat so your system isn't working too hard
Tips From The Pros
Jemison Heating & Cooling, Inc is happy to help local homeowners with tips and tricks for better performance from their HVAC system. We would like for you to have fewer repair needs and get the expected lifespan of your system, and then some.
Just as important, we want you to have a green, Eco-friendly household. It's a win-win for you, the community, and the environment.
If you need more advice, feel free to call. We offer maintenance and repairs to ensure that your heating and air conditioning is always in tip-top condition. We work with both residential and commercial clients.
Give us a call and find out for yourself why we're the best heating and air conditioning contractors in Marianna. We look forward to working with you and providing you with the professionalism you deserve.