3 Benefits Of An Air Conditioning Tune Up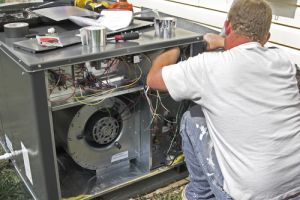 As a Florida homeowner, you aren't a stranger to our hot and humid summers. In fact, as a Florida homeowner, you can quickly start to see that most of our year consists of summer-like temperatures, and that usually means that your home's air conditioning system has its work cut out for it. Because you depend on your home's air conditioning system for so much of the year, it is important to make sure that your system is getting the care it needs to continue operating as effectively and efficiently as possible, and getting regular tune ups is an important part of doing so. To help highlight the importance of getting regular tune ups for your home's air conditioning system, our team of professionals have taken the time to put together this short list that contains several of the key benefits these regular tune ups can have on you system as a whole.
Tune Ups Catch Small Problems Before They Get Worse
There are few things worse than coming home at the end of a hot summer day only to find that you air conditioning system has stopped working and your home now feels like an oven. Because of the amount of work expected from Florida air conditioning systems, it is inevitable that your system is going to develop issues from time to time, but with regular tune ups, it is much more likely that you can catch these issues early and have them repaired before they are able to worsen into the kind of issue that can cause your entire system break down.
Extend The Life Of Your Unit
Like just about every other mechanical device out there, your air conditioning system has a finite lifespan, but regular tune ups can be a great way to help you extend that lifespan as far as it will go. Investing in regular tune ups is a great way to increase your system's efficiency, meaning that it won't have to work as hard to perform its job at any given time, and over time, sparing your system of all that extra wear and tear can make an enormous difference as your system ages.
Lower Your Utility Bills
If your air conditioning system isn't running as efficiently as it could be, it is going to cost you. With regular tune ups, you can ensure that your system continues to run as efficiently as possible, which can wind up saving you a great deal on your monthly utility bills by the time it's all said and done.