Are You Looking For A Professional HVAC Company In Chipley, FL?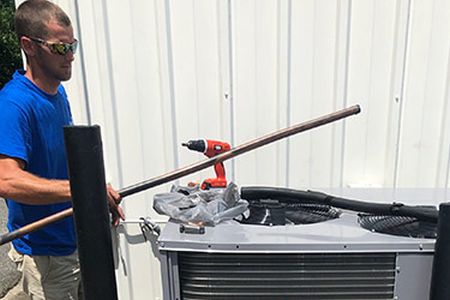 Your air conditioning system holds immense importance for homeowners in Chipley, Florida, as they endure the harsh heat during the summer months. It is crucial to have a reliable air conditioning company that can deliver the necessary care and effective solutions when your system faces issues, ensuring your comfort at home. At Jemison Heating & Cooling, Inc, our team of experienced air conditioning specialists in Chipley possesses the skill and expertise to meet all your service needs, regardless of their complexity. If you're eager to witness the transformative impact of a well-functioning air conditioning system on your Chipley home, reach out to our professionals today and prepare to be astonished.
For over fifteen years, Jemison Heating & Cooling, Inc has been catering to the heating and cooling requirements of local homeowners in Chipley, offering top-notch services that consistently surpass challenges. Our dedicated professionals specialize in high-quality AC repairs, installations, and an array of other services. Whether you seek clarification about our comprehensive service range or wish to schedule a consultation, feel free to contact us today. Our team of experts is readily available to provide any assistance you may require.