Are You Looking For A Professional HVAC Company In Malone, FL?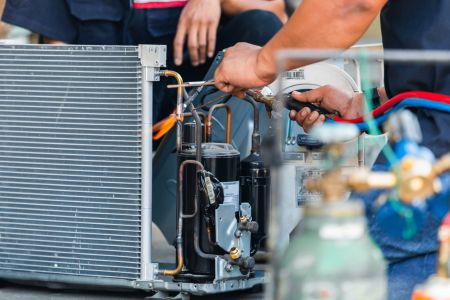 As a Florida homeowner, there are few things more important to the comfort of your Malone home than your air conditioning system, and in order to keep your system functioning as effectively and efficiently as possible, you want to be sure you've got the name of a professional air conditioning company you can trust to help you anytime an issue arises. Here at Jemison Heating & Cooling, Inc, we are the premier air conditioning company pros serving the Malone area, and our team of skilled technicians would be happy to provide you with the service you need right when you need it most. Are you looking for a professional Malone air conditioning company who can provide you with the services you need to maximize the comfort of your home? If so, give our team of skilled professionals a call today and let us show you the kind of quality results that have helped make us one of the most trusted names in service the area has to offer.
Here at Jemison Heating & Cooling, Inc, we strive our hardest to deliver the level of quality service that will allow you and your family to remain comfortable in your Malone home year round, no matter what the temperature outside might be like. In order to do so, we provide local homeowners with a wide range of heating and air conditioning services, from minor repairs, to new system replacements, and even ductless systems. If you have any questions about our full lineup of high-quality HVAC services, or if you would like to schedule an appointment for a consultation, give us a call today. Our team of experts is always standing by and would be happy to assist you in any way we can.
Air Conditioning Replacement In Malone
The quality of your new air conditioning replacement's installation will set the bar for its performance in your home, which is why it's so important to ensure the process is done correctly. For fast and reliable air conditioning replacements you can count on, you can always turn to the skilled pros here at Jemison Heating & Cooling, Inc. With years of experience in the field, our team of skilled technicians have what it takes to get the job done right so you and your family can enjoy all of the comfort your new system has to offer.
Malone Air Conditioning Repair Services
Maintaining a comfortable indoor environment is essential, especially during scorching summers. When your air conditioning system breaks down, it can disrupt your daily routine and cause discomfort. That's where professional air conditioning repair services come to the rescue. These skilled technicians possess the expertise to diagnose and fix a wide range of AC issues, ensuring optimal performance and energy efficiency. Whether it's a faulty compressor, refrigerant leak, or electrical problem, they employ industry-leading techniques and tools to restore your cooling system's functionality promptly. By relying on air conditioning repair services, you can enjoy uninterrupted comfort and peace of mind throughout the sweltering season.